Sales for Germany and Europe
LP Project Service GmbH
Am Johanniterschloss 19
D-86720 Nördlingen
Sales office in Thailand,
Myanmar and Cambodia
I-BORN SUPPLY & SERVICE Co., Ltd.
168/60 Naknivas Rd.,
Ladphrao
Bangkok 10230
Thailand
Mrs. Phonratchada Bunsongsri
www.i-born.co.th
Installation partner in Thailand,
Myanmar and Cambodia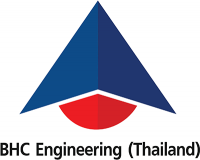 BHC Engineering (Thailand) Co., Ltd.
Sales office in Vietnam

MEEC
Material Equipment Engineering Consultant J.S.C.
35A, Villa 1, Linh Dam Peninsula Hoang Liet Ward Hoang Mai District,
Hanoi
Vietnam
Mr. Phan Tuan Cuong
sales@meec.vn
Sales office in Philippines

FEMC International Philippines, Inc.
Lot 2 Block 1, Stuttgart St.,
Mercedes Executive Village Barangay San Andres, Cainta Rizal
Philippines 1900
Mr. Carballo; Mr. Buenafe
sales@femcinternational.com
Sales office for Russia and GUS

D&V Behälter- und Anlagenbau GmbH
Interested?
Do you have questions to our field of business and to our industrial specializing?